1. Install MightyShare Plugin
Installing the MightyShare plugin couldn't be easier. Since MightyShare is listed on WordPress.org you can either download it from the directory or simply search "MightyShare" on your "Plugins > Add New" page.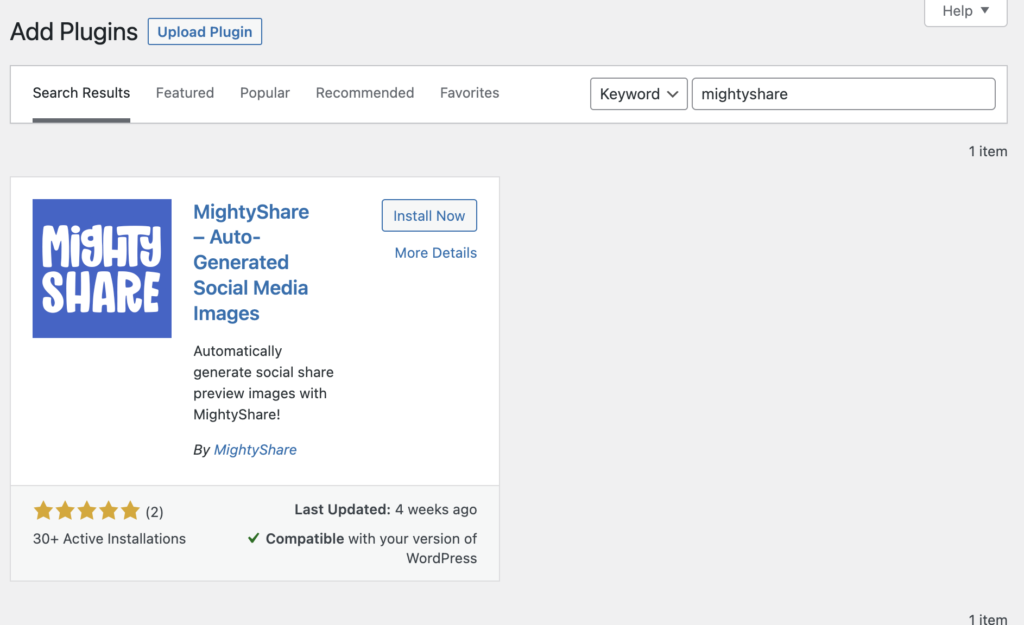 After installing click active and MightyShare will be active.
2. Add your API Key
After activating MightyShare you can head to the settings page to add your API key. This is located under "Settings > MightyShare" or you'll see a message at the top of your WordPress dashboard to add an API key.
Need a MightyShare API key? create a free account